Back to all posts
Posted on
How To Read a Story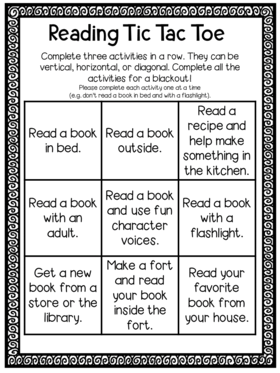 There are so many ways to read a story! We can read the words or the pictures. We can also read books in a ton of different places. Each book is a new adventure!
Watch the story below. Author Kate Messner reads aloud her book How to Read a Story.
Today we are going to practice reading books that we already have around the house. If you don't have anything to read feel free to check out some online books. Complete as much of the tic-tac-toe as you would like. Make sure to send pictures/videos to your teacher!