Back to all posts
Posted on
Winter walk scavenger hunt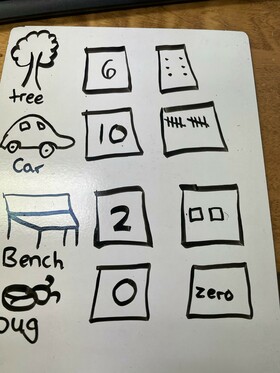 Walking outside is a great way to help reset for our day.  It can give us more energy, it can help change our mood, and it can help us become more aware of the world around us.
Brainstorm with your adult some things that you may see outside.
Pick 5 things you might be able to find.
Draw a picture of them and make  two boxes beside it.
Go for a walk with your adult and count how many of each item you find.
In the first box write the number.
can you think of a different way to show the number?
In the second box show the number a different way.
Take a picture and send it to your teacher.