Back to all posts
Posted on
Tricky Turkeys!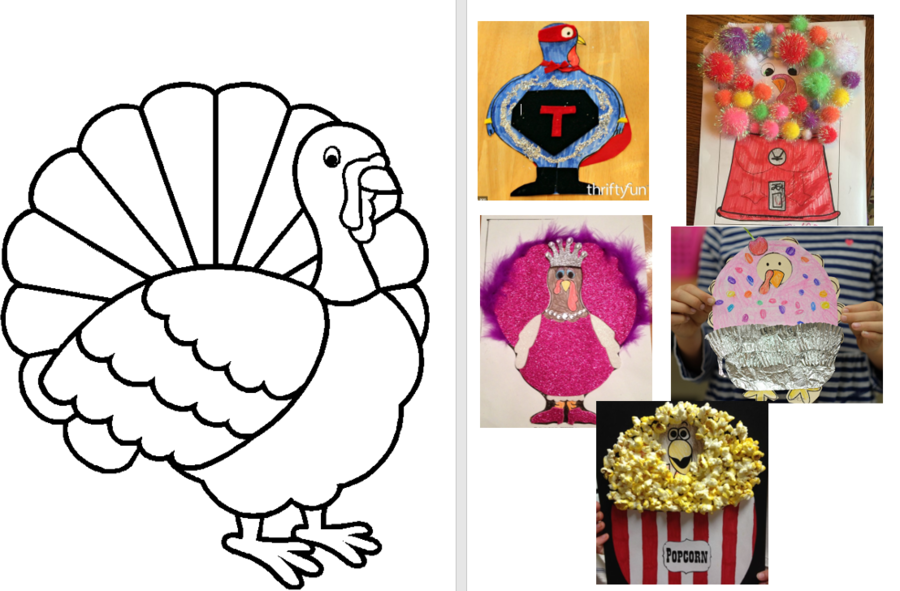 Today students will be listening to a story called Turkey Trouble. They will need their Turkey Printout and  various materials to use for a disguise. 
After listening to the story, your child's job will be to disguise their turkey so that it doesn't get eaten for Thanksgiving!   The poor turkey doesn't want to be eaten so he (or she) needs a disguise!  Think of what type of a disguise you'd like to make.  Maybe you turn it into a DINOSAUR, or a NINJA, or a TREE, or a CLOUD, or a UNICORN!  Using items that you find around your house (scraps of fabric, cotton balls, leaves)  and your Turkey page, dress the turkey by gluing the items on so that he or she won't be found!   You can even draw or color your costume on your turkey! 
We are excited to see a picture of your Tricky Turkey! Have fun!
Here are some ideas/examples: