Back to all posts
Posted on
Lets play in the Water and celebrate summer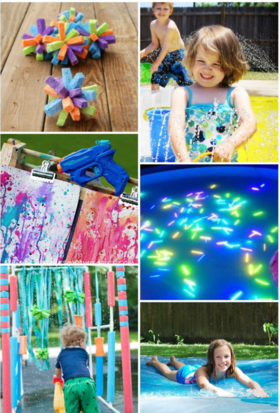 Lets spice up our water play today and all summer long with waterplay that also lets us continue learning all summer long.
Here are some examples:
some other examples include:
-freezing rocks with ice cube trays and having them have to find ways to get the rocks out.
-building water habitats for their fish, polar bears, or other types of animals who enjoy the water
-make a waterslide with your marble maze, lego or whatever else you can find.
-use your recycled bottles and wrap a tape line around them where you want them to pour till.
Enjoy your summer while continuing the learning!